Fuller Firesound™ is formulated primarily to perform as a barrier to the incursion of fire through expansion joints and wall penetrations such as pipes or cables. When cured it will form a tough flexible fire rated seal for exterior and interior construction joints that are subject to movement of up to +/-20% in pre-cast concrete panels, block work and brickwork. Firesound™ is also an effective acoustic sealant.
Bostik Fireban One is a fire rated intumescent, low modulus, one component and Class-A polyurethane sealant. When cured it will form a tough flexible fire rated seal capable of cyclic expansion and compression movement of +-25% of original installed joint width.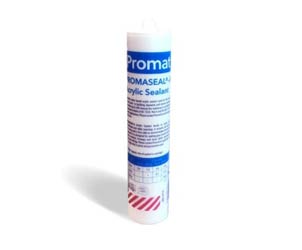 PROMASEAL®-A Acrylic Sealant is a water based acrylic sealant. The advantage of this environmentally friendly water based sealant is in making post installation and site clean up easier.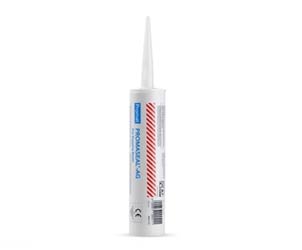 PROMASEAL®-AG Acrylic Intumescent Sealant is a water based sealant designed for use with copper pipes with combustible and non-combustible insulation as well as with selected plastic pipes to prevent the spread of smoke, fire and heat.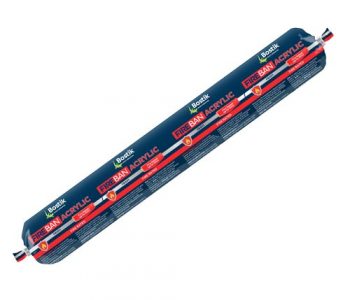 Bostik Fireban® Acrylic is a single component, non-sag, fire rated sealant that has been designed specifically for Australian conditions and has the in service range of -20°C to +90°C. In addition, it provides excellent noise reduction and sound absorption acoustic capabilities.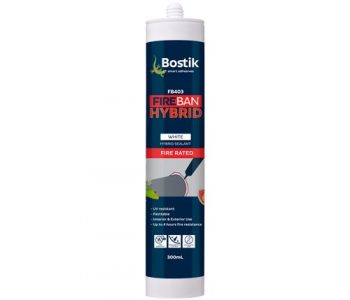 Bostik Fireban® Hybrid is a high performance and durable single component fire retardant sealant based on award winning SMP (Silyl Modified-Polymer) technology. It combines performance benefits of PU with a new and highly effective SMP technology backbone that contains a low VOC base, thus making it suited to green build requirements.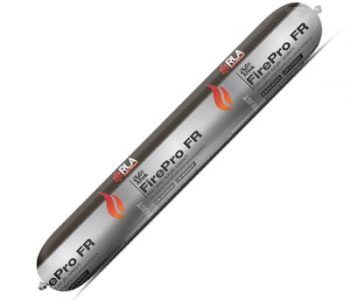 Firepro FR is an acoustic & intumescent sealant which expands on exposure to heat to form a fire-resistant seal.