Who we are and what we do!
Adam Munro
Sales and Technical Manager (Construction)
Adam has worked for APTC Australia for nearly 10 years and during that time has built up an impressive bank of knowledge on all things technical in caulking, waterproofing and construction. He brings an all-round approach to his role at APTC Australia and is responsible for managing all aspects of clients' accounts including material and application training, warranties and site inspections. Adam was previously an Assembly Team Leader and Robotic Technician in the automotive industry and has a well-developed eye for detail and strong rapport with clients, attributes that are held in high esteem throughout the construction industry
Interests:  family and friends, listening to music and AFL. Adam is our most dedicated Richmond supporter (please don't hold that against him) and will happily talk about all things Richmond and Dustin Martin for hours on end
Little known fact: Adam is a qualified life saver  
Contact: am@aptcaust.net.au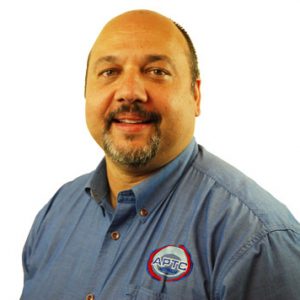 Andrew Payet
National Technical and Business Development Manager
Andrew has worked for APTC Australia for 17 years and has recently moved into the Technical and Business Development Managers role overseeing the growth and expansion of the company on a national level. He possesses a vast amount of knowledge garnered from experience in all areas of the construction industry having owned his own business as a contractor in the paint trade as well as working for some of the biggest product suppliers including Bunnings, Bristol Paints, McEwans and Sia Abrasives. Andrew is our resident trouble-shooter from issues with IT to technical product support and is often called upon to solve the trickiest of problems on site and in house. He embraces a very methodical approach and has a strong technical aptitude across all divisions which, when coupled with his previous experience in the industry, makes him an ideal choice for the role of Technical and Business Development Manager.
Interests: cooking, fishing, spending time with family, AFL (Richmond – not quite as bad as Adam but it's a close race!)
Little known fact: Andrew is a culinary master when it comes to cooking curries and has an interest in breeding fish, so much so he keeps a tank with fish in it in his office at work
Contact: ap@aptcaust.net.au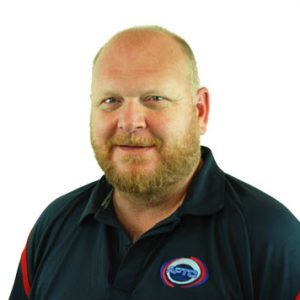 Athol Clayton
Portfolio Manager – Sealants
Athol came to us over 7 years ago bringing with him 12 years' experience in wholesaling and product training working with building and construction fasteners as well as a further 5 years as a sealant account manager with a previous company. He spent his first years with us as an account manager, establishing a large client base, and has recently stepped up to portfolio manager working with Carmine. Athol's particular area of responsibility is sealant and substrate testing which he regularly conducts both in house and on site including destructive deglazes, peel and adhesion testing and product compliance. He has a strong interest in structural glazing applications and continues to work with clients within the glazing portfolio in a technical and advisory capacity.
Interests: camping, four wheel driving, gardening, travel, AFL (Hawthorn)
Little known fact: Athol has a pet chicken named Shadow who is 10 years old and still bosses his two dogs around
Contact: ac@aptcaust.net.au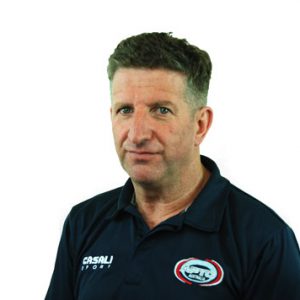 Brendan Pardy
Account Manager – Construction
Brendan first came to APTC Australia in 2005 before embarking on a sales role with Bostik and then returning to us in 2011. He is probably our most colourful character here at APTC Australia however this belies his years of experience and technical expertise. Brendan works closely with a number of the industries larger builders and developers and has an extensive network of clients and contacts. His hands on experience as a caulker and water proofer coupled with his time at Bostik place Brendan in the unique position of having both practical and theoretical knowledge of the products he specifies and has resulted in him being highly respected within the industry. As with our other account managers Brendan is responsible for all aspects of managing construction accounts including product specification, site inspections, warranties and business development
Interests: AFL (Essendon), boxing (Boxing Trainer at FightFit)
Little known fact: Brendan is a qualified Chef and was a caulker for Sealwell for many years before becoming their Account Manager at APTC Australia
Contact: bp@aptcaust.net.au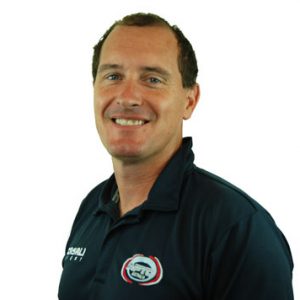 David Mather
APTC and Casali Sports Consultant
Dave has been with us for 7 years and over that time has applied himself to a number of different roles within the company including customer service, deliveries and territory manager. In his current role he is responsible for consulting in the construction portfolio offering technical advice, product specification and overseeing the application of products on site.  He has recently joined the growing area of Sports Coatings working alongside Peter and is committed to continuously expanding his knowledge base as he grows within the company. Dave's previous experience working in a Readings book store and his all-round role in APTC Australia means he is able to tailor his approach and form a more personal working relationship with all of his clients.
Interests: family, music, personal development
Little known fact: In his spare time Dave is a musician and has travelled overseas with his band
Contact: dm@aptcaust.net.au
Peter Mereszko
Technical Consultant for High-Performance Coatings and Waterproofing Systems
Peter has been in his current role with us at APTC Australia for over 6 years and brings with him extensive experience in the construction industry having being a waterproofing applicator for 15 years and Senior Supervisor and Estimator for a further 7 years. There is very little about waterproofing that Peter doesn't know and his experience and knowledge base is evident both on site and in a technical capacity. Peter looks after some of our largest waterproofing clients as a senior specification provider advising on products and their application and conducting application quality inspections.  He is APTC Australia's most frequent flyer as he advises on projects both interstate and overseas and regularly visits our Waterproofing and Sports Coating supplier in Europe with whom he enjoys a close working relationship with, something that is invaluable within the industry. Waterproofing is not Peters only specialty however, as he also oversees the growing Sports Coating portfolio, working alongside Dave to provide technical support and project management as well as being instrumental in product development and business growth.
Interests: family and friends, football, cricket & AFL (Richmond)
Little known fact: Peter has been associated with many local Football Clubs both as a runner and assistant coach and is also an accomplished MPCA cricketer
Contact: pm@aptcaust.net.au